"All mankind is divided into three classes: those that are immovable, those that are movable, and those that move"
-Benjamin Franklin
About Us
8S2BUSINESS is a consulting firm offering tailor made solutions in organization, management, financial analysisand strategy

8S2BUSINESS is dedicated to helping our clients move forward by putting their ideas in motion. Our clients, are not only inspired and creative but are also an inspiration to others. They make, they try, they create….
Most entrepreneurs are risk takers who work alone trying to bring their project to life. We are there to advise and support them in their business and professional development.

Our clients are persons who need support to start or to expand a business, to open a branch, to develop a new activity in their company…

Our team is comprised of talented people and a wide range of partners based locally and internationally. We find creative solutions to meet the challenges that might occur in any kind of business. We help define and structure your business ideas.

8S2BUSINESS also provides specific trainings and conferences.

Here are the percentages representing the most recurrent topics we cover in our projects:
Internal Process Standardizing
Our Values
"Don't let small minds convince you that your dreams are too big"
Too many projects and valuable ideas abort because of a lack of relevant support or information. We
see entrepreneurs as persons who are ready to implement their vision.

We see entrepreneurs as visionaries and leaders who are the driving force of the economy. Their ideas shape the
way we live our lives making their contribution to society so valuable.

At 8S2Business, we believe that the human factor is a strong competitive edge in business as it is
directly linked to the human ability to adapt. Indeed, the human factor plays a key role in helping
companies to deal with the fast-changing competitive environment.

For this reason, we encourage essential leadership competencies such as open and direct methods
of dealing with complexity, uncertainty and diversity of perspectives.
Our Vision
In the spirit of the entrepreneur there is a vision. A vision of the future which is better than the present state. The strength of the entrepreneurs is to develop a thought and we help them to define a strategy to bring it to the next leve

We want to help them nourish their dreams and make them a reality through creative solutions. In order to succeed, we maintain the enthusiasm of the entrepreneur by understanding and supporting them on their journey.
Our actions go through the company's experience and partnerships with business experts and a portfolio of partners.
Confidentiality
8S2BUSINESS hereby agrees not to disclose any recognizably confidential operational and business information given by the client.
Our Team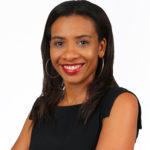 Stéphane-Laure Caubet, PhD
STRATEGY AND ORGANIZATIONAL CONSULTANT, FOUNDER & CEO
Holding a Doctorate of international law from the University Sorbonne-Paris-Cité, Stéphane-Laure has more than 10 years' experience in the private and public sector in both Europe and Asia.
Her professional experience led her to work mainly in management, recruitment and legal advisory.
She developed skills in different sectors of activities and the method of the 8S in order to help entrepreneurs.
She is member of Asia professional speakers Singapore.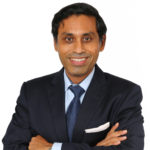 Kannan Ramakrishnan, MBA
STRATEGY AND ORGANIZATIONAL CONSULTANT, PARTNER
Kannan Ramakrishnan has a background in corporate finance, strategy and private equity spanning Fortune 500 companies to startups in a variety of industries including aerospace, semi-conductor manufacturing, software, e-commerce and online games. He spent 12 years in Silicon Valley and Singapore working for a number of companies including KLA Tencor, Analog Devices, Portal Software (now a part of Oracle) and 1-800-Flowers before shifting focus to South East Asia.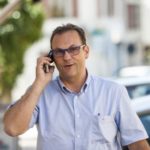 Frédéric Galopin, MD
CONSULTANT MARKETING AND SALES STRATEGIES BASED ON INNOVATIVE SOLUTIONS.
Holding a Master degree in marketing and being a negotiation expert, Frédéric GALOPIN first spent several years at the head of multidisciplinary teams in the large specialized distribution and e-commerce that allowed him to acquire strong professional skills in management. Passionate about "Brand / Consumer" relationships, he created in 2014 MERCUREA, a communication and events agency to satisfy the strong demand of his market.
Frédéric GALOPIN today work with 8S2Business assisting companies, professionals and local authorities in the development and implementation of their marketing and sales strategies based on innovative solutions that value the client's capital.